That and This は、現在準備中です。
Hello, everyone.
It is the 1st story how the logo was created.
The logo should be the right representation of how the creator, myself, is.
That was my thought.
The shop's name, "That & This" explains the mission: trying hard every creation,
having fun with different elements in each times, and sometimes with helps from friends and family.
It is not perfect, but kind and warm.
Those keywords should be what the logo expresses.
Creating as many designs as possible, and doing critique.
Putting more essences to chosen ones.
"Maybe, this is too classic."
"Or maybe the logo in a shape of circle seems too cramped. "
Going through those processes and critiques leads to the one.
Those processes are a fun part of logo design!
I decided to create an original font instead of choosing one from the existing fonts,
in order to express the challenging mind of That & This.
The logo design had started around April, 2016.
The image below was the first rough design.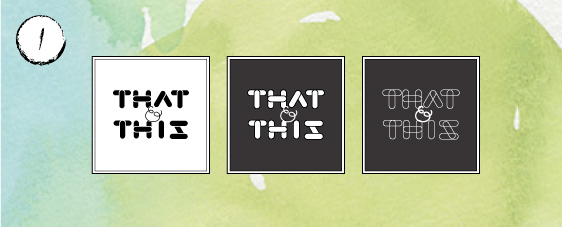 Setting the shop's name in the shape of square.
More designs are coming up next issues!
To be continues...