That and This は、現在準備中です。
Hello, everyone!
It's the final story of logo today!
It's important for me to critique different designs
by putting printed logos on a blank wall, looking at them close or in distance a few times.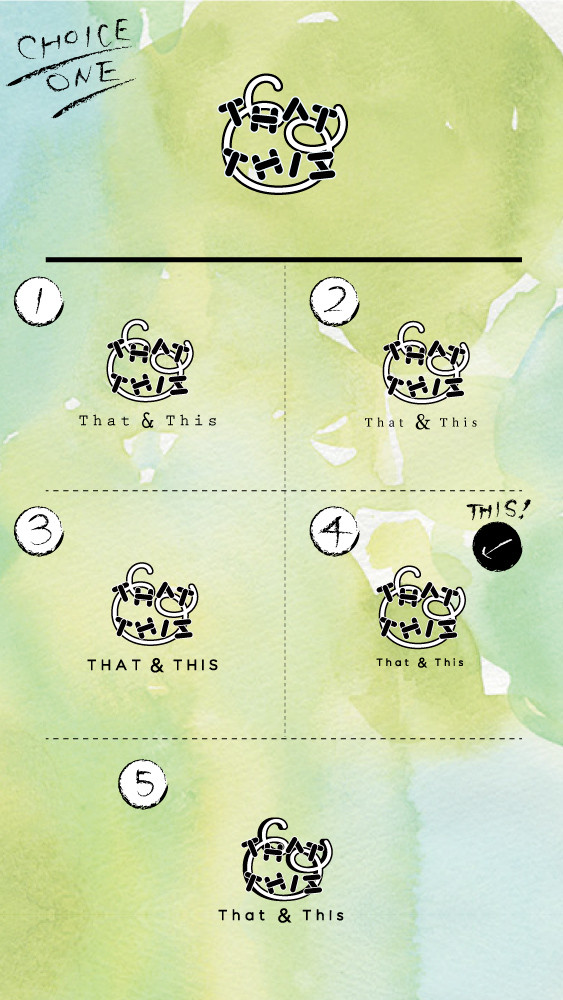 I finally chose the logo with "THIS!" icon.
Point1: expression of "that and this"
Point2: expression of playfulness
Point3: more creative and originative
Point4: direct in sight
However...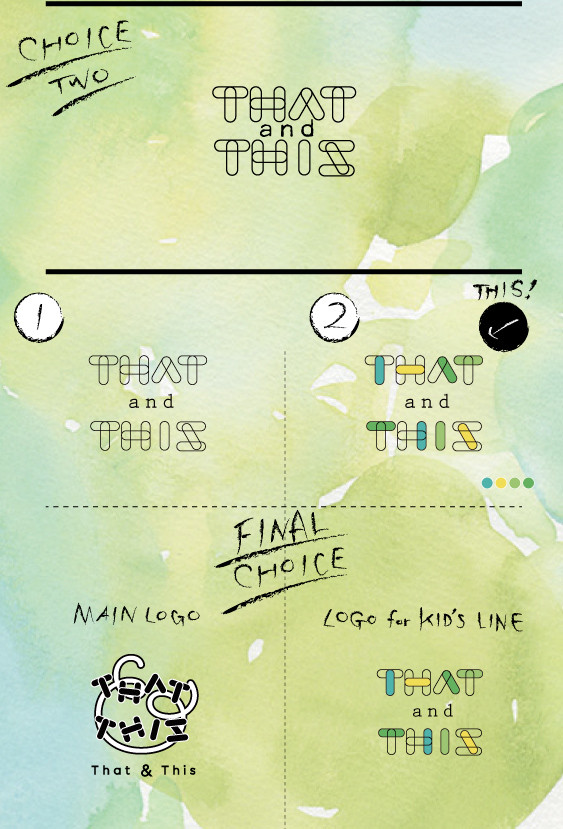 I love the logo on this sheet with "THIS!" icon, and I couldn't decide only one!
I decided to use the black/white logo as main, and this colorful logo as kids' items I will create in the future.
Why not!
Th
anks for reading the stories of logos until the end!
I would love to share many stories, so check out this That&This blog anytime soon!