That and This は、現在準備中です。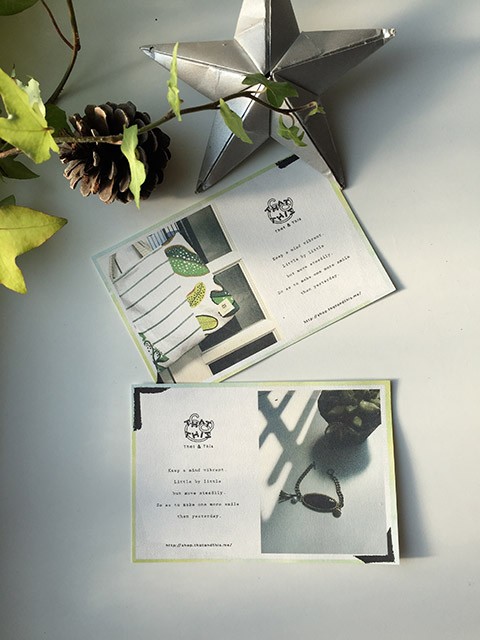 Hello, everyone!
A postcard is the convenient tool to
give a information about That & This
whenever people around me ask about my shop.
For some people, it is easier to access rather than sending the address via Line or the other social network.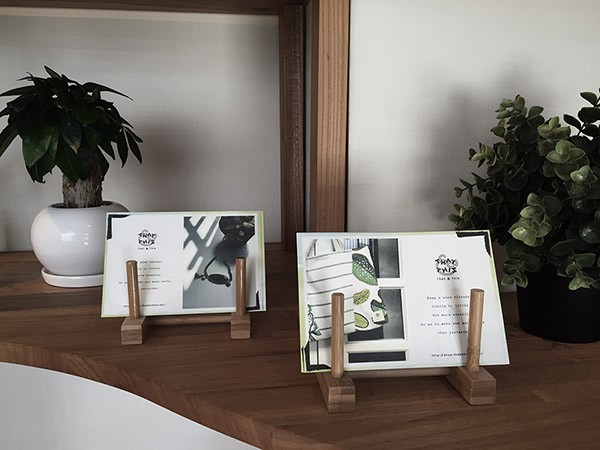 Little by little, things are in progress!